Testimonials: Frontend Architecture Course
July 24, 2019
2022-10-27 11:04
Testimonials: Frontend Architecture Course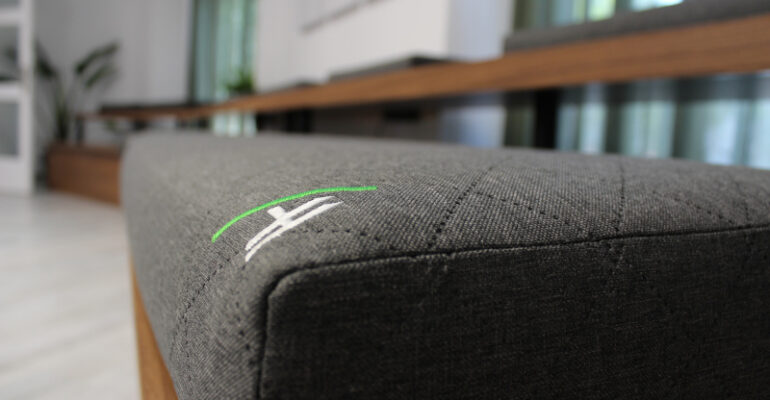 Testimonials: Frontend Architecture Course
Last week we kickstarted this very blog by sharing our chronicle of Apium Academy's inauguration. If you read that article, you might have noticed that the main focus of the inauguration was to show the academy's new installations, because the educational activities themselves have been active for a bit longer than that. More specifically, the academy activity started on a monday, 18th of March at 18:30, which is precisely the starting date of the Frontend Architecture: Angular course.
Taught by Albert Parrón, the course focused during its 8 sessions on teaching the students to work with Angular in a reactive manner, to create a quality, scalable and sustainable code, to apply TDD and to make a complex UI using best practices. As with all the educational offer you'll find at Apium Academy, during the Frontend Architecture course a practical, hands-on approach was followed, with the intention that all acquired knowledge could be easily applied on real situations.
Alumni Testimonials
One of the main pillars of Apium Academy is to never stop growing, which is a concept that can be applied to both students and teachers. We like to know the feelings and opinions of those who attend our courses, which is why we invite everyone to share their feedback at the end of each session. That way we can react to their perceptions and, for example, readjust the level, focus on the elements that aren't clear enough for the students, etc…
The results of this process could be seen on the last day of the course, when we asked the students to do a short video with their impressions, which you have in here:
We'd like to highlight some of these testimonials:
Daniel Fabián: "It's a starting point to use the Angular framework"
Joan Rueda: "It will help me improve my skills"
Isaac Rozas: "Lots of exercises, clear explanations and a close contact with the professor"
Arturo Rubio: "It gave me an important generic vision, as well as a very complete work methodology"
As we can see, students were left mostly very satisfied by the teachings they received during the course, highlighting the close contact with the teacher, always ready to solve their doubts, the direct benefits they can apply to their everyday jobs and the instillment of an adequate work methodology.
Next edition of the Frontend Architecture course incoming!
Did you miss the first edition of the Frontend Architecture course? Worry not! The next one is coming fast, right after the summer holidays: on Monday, September 9th at 18:30 we will be back to work, with new teachers, enjoying the new installations and with newfound energy.
If you want to join us, it's really easy: on the course's page you'll find all the information you might need, though if you already know that there's no way you're going to miss it, here's a faster way: through Xing you'll be able to enroll instantly and in a secure manner.
See you on September?