Tailor-Made Courses
February 1, 2020
2023-09-18 14:54
Tailor-Made Courses
Tailor-Made Software Architecture Courses
In the past we've helped teams solve problems like: decompose a monolith into microservices, rewrite a service to improve maintability, specialized training of a specific framework, language, library or technology stack.

Our tailor-made software architecture courses will perfectly fit your requirements. We design the material together so we can teach the tools, technology, architecture and processes of your current project.

These tailor-made courses complement our software development courses since they aim to go in-depth with topics you're more interested in or specific to your company. They can be even done based on your code so your developers can detect the existing issues.

Since they're tailor-made, these courses can be adapted in terms of schedule (half-day, executive, evenings or intensive), location (we can do it at your office or at our Academy space) and technology (we can do the training with the technology you're using right now or the one you want to use in the future).
Benefits of our Tailor-made
Software Architecture Courses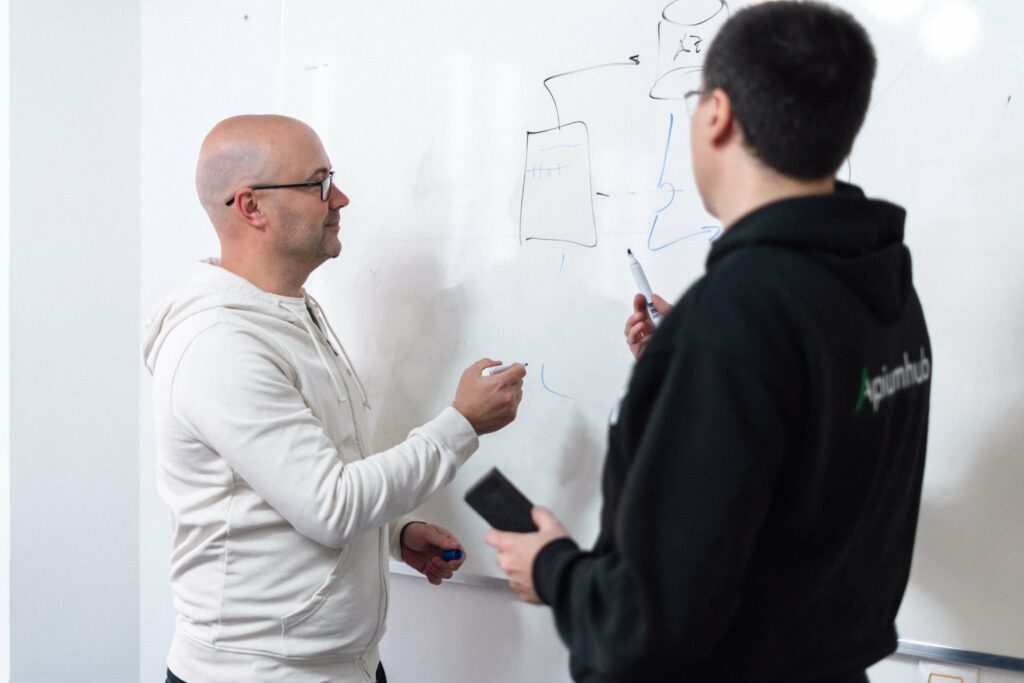 Problem solving oriented training
Theoretical learning with a heavy hands-on approach
These customized trainings can also be used to diagnose problems: when choosing the requirements of your personalized course, these can be complemented with Apiumhub's consultancy services. By first detecting which are the real issues, the training can then focus in the causes more than the symptoms and be more effective.
The topics are unlimited, since you're the one choosing them. Our work methodology is as follows:
We collect the training's requirements.
We prepare the course and, right before its start, we also collect feedback about the material.
We then begin the course, getting into your team to solve the complex problems.
Once the training is over, you'll have the tools needed to solve these obstacles and keep moving forward, and you won't need us anymore, this being our main goal.
In the past we've helped teams solve problems like: decomposing a monolith into microservices, write a service to improve maintainability, and specialized training of framework, language, library or stack.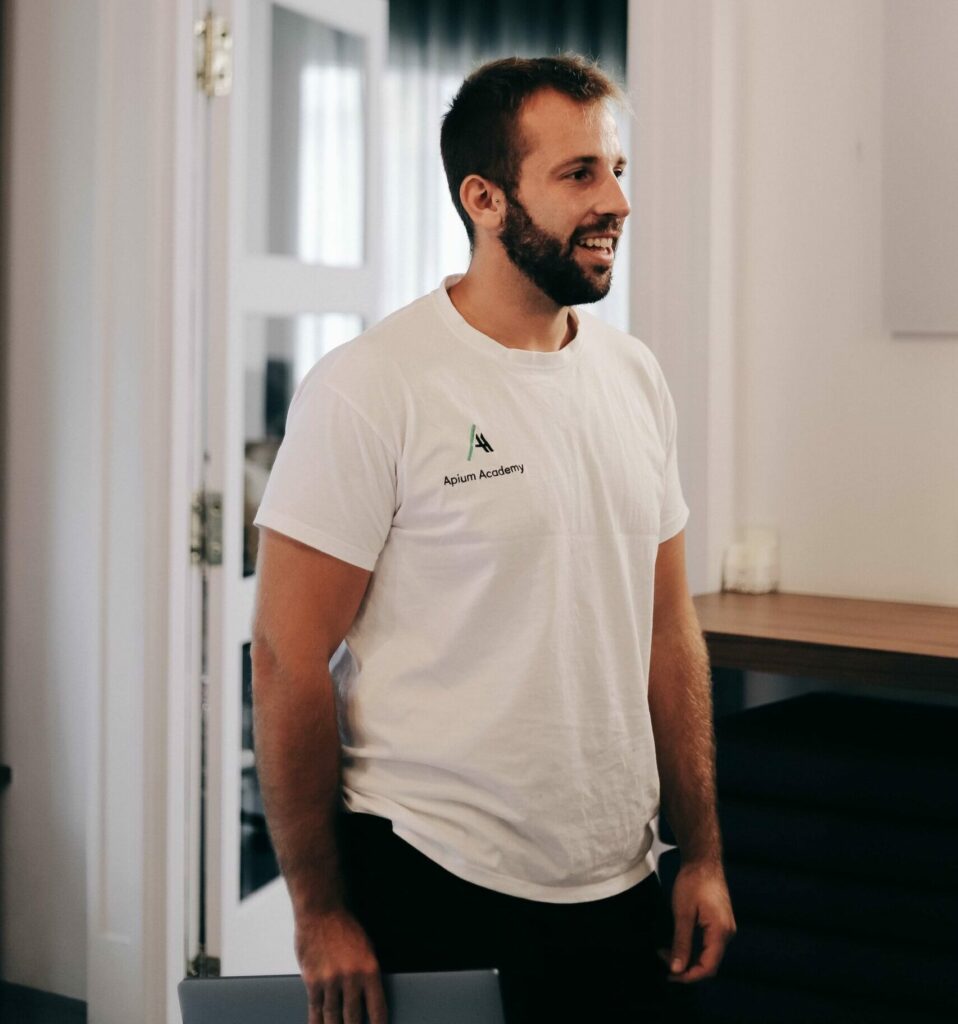 Interested in our tailor-made Software Architecture Courses?