Software Development Experts: Join our Team!
August 12, 2019
2022-10-31 16:47
Software Development Experts: Join our Team!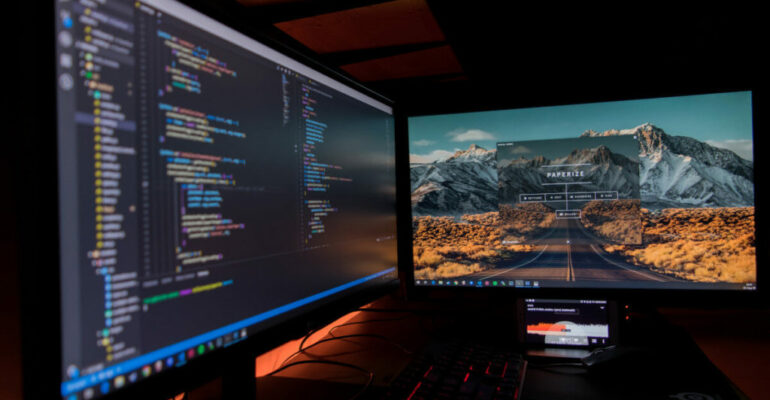 Software Development Experts: Join our Team!
At Apium Academy we want to increase our team of teachers. We're searching for software development experts who are passionate about tech and want to share their knowledge and help other professionals become better developers. Our team is our biggest pride, they're the ones that contribute their experience and know-how so the students of our software development courses learn how to create a quality code and build solid and robust software architectures.
Our courses have a practical, hands-on approach, and were created with the intent of tackling and solving current problems following best practices. At the end of the courses, the students should be able to immediately apply the acquired knowledge. We want to add quality teachings to the already existing courses (Frontend Architecture, Backend Architecture, Android Architecture and Product Ownership): DevOps, QA, CI/CD… If you're an expert in a specific field and we think your proposal has potential, we'll be glad to talk with you and together shape a new project.
Barcelona Tech Workshops
We're not only looking for tech experts to teach courses, we're also organizing intensive tech workshops with visiting professors. Look no further, this October Len Bass and Mark Richards, two of the most notorious software architects in the world, will host workshops about DevOps and Software Architecture.
One of our main motivations is to be a part of Barcelona's tech community, so we're obviously interested in all those elements that might improve and help grow said community. The chance to collaborate with industry experts can be a decisive factor in the growth of software developers and engineers, and that's what we want to contribute.
How to be a part of our team?
Basically by contacting us. You fill up the form and tell us which is your field of expertise, you attach your CV and on the Comments field you can detail your proposal. Afterwards and if we find said proposal is interesting, we'll get in touch with you and talk about it.
Be a part of the Apium Academy family!