Apium Academy Inauguration: Chronicle of a Celebration
July 19, 2019
2022-10-27 11:03
Apium Academy Inauguration: Chronicle of a Celebration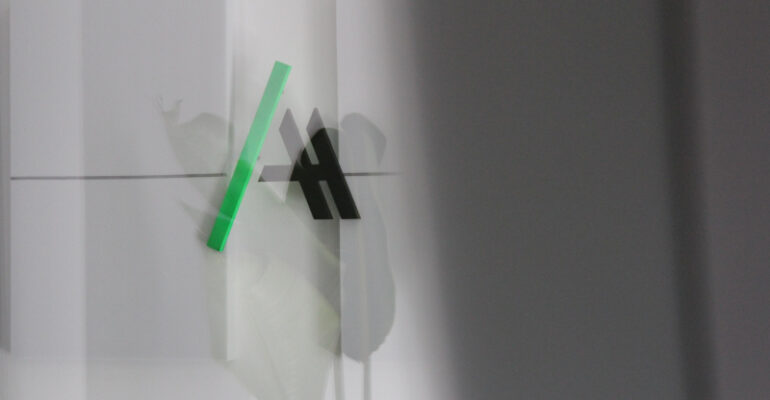 Apium Academy Inauguration: Chronicle of a Celebration
Hard to believe that it's been already a month since we celebrated Apium Academy's official inauguration. The project had already started prior to that, true, with the first edition of the Frontend Architecture Course (which left some very satisfied alumni), but the academy itself, the physical entity, so to speak, still needed the finishing touches.
And once those were done, we couldn't help but use that chance to show the world the results of that hard work. So, last 19th of June we decided to invite everyone to spend a nice evening with us in our new and beautiful installations. And truth be told, it went really well, as you'll see in this next video (courtesy of Dmitry Komarenko🙂
Apium Academy: Not only development courses
Before going after the beers and snacks (well, some couldn't wait…), Evgeny Predein, Apium Academy's CEO , did a presentation of the academy detailing the ideas that gave birth to it, its values and philosophy, the plans for the future and, obviously, the courses.
Apium Academy's software development courses were created with the idea to tackle the problems that lots of developers face on a daily basis, most of which are related to bad programming habits and practices. Optimal solutions will be sought out for current issues and situations, following best practices and championing quality code.
Also, this courses will evolve with time, becoming more specific and specialized content units like we saw on the roadmap Evgeny showed us:
There're other ways with which Apium Academy wants to help the different software development and tech communities, specially the local ones here in Barcelona. On one hand, hosting workshops with world-renowned software developers. In fact, there're already two workshops on the way: first, on the 8th of October Len Bass will hold an introduction to DevOps workshop, and after just three days, on the 11th of that same month we'll have Mark Richards teaching a Software Architecture workshop. Both developers will be here on Barcelona to take part in the Global Software Architecture Summit on the 10th of October, and so we decided to use that chance and invite them to the academy.
Apium Academy, the perfect venue for your meetups
And since we were talking about our new installations, here's another form of collaboration: we want to let software communities use our venue for their tech and software related meetups for free: coding dojos, katas, open spaces, debates…A place to meet, learn, grow and be a part of something bigger.
After the presentation we did a lottery among the attendees with some juicy discounts for the Academy courses as prizes, and then it was finally time to completely relax, drink something, have a taste of the delicious food on offer and have a nice chat.
In summary, we all had a blast, the attendees got the chance to meet and talk with the academy teachers and overall you could just feel the beautiful atmosphere. And that's precisely what Apium Academy ultimately aims for: to create a sense of community and camaraderie and to share knowledge amongst one another. In short, to never stop growing.