Software architecture courses & workshops: 2020 calendar
December 31, 2019
2022-10-27 15:49
Software architecture courses & workshops: 2020 calendar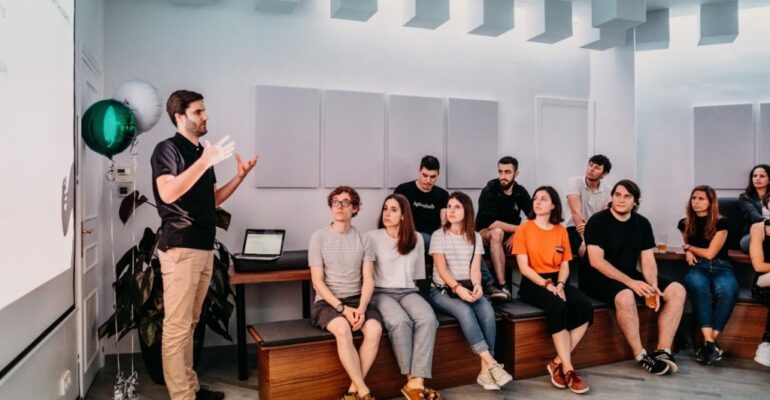 Software architecture courses & workshops: 2020 calendar
It's almost 2020 and it's time to announce our Software architecture courses & workshops: 2020 calendar so you can plan your training in advance!
In 2019 we have organized many software architecture courses and workshops in Apium Academy, we collected your feedback and adapted our schedule and materials to your needs and requirements. We hope you will love it!
Software Architecture courses & workshops: 2020 calendar
Follow our Software Architecture courses & workshops 2020 calendar to see the current and upcoming ones.
JANUARY
FEBRUARY
Legacy Code Course: 18:30 – 20:30, Tuesdays, Thursdays & Fridays. 12 sessions. Starting date: 18/02
MARCH
APRIL
MAY
JUNE
Legacy Code course: 18:30 – 20:30, Tuesdays, Thursdays & Fridays. 12 sessions. Starting date: 15/06
JULY
AUGUST
SEPTEMBER
OCTOBER
NOVEMBER
DECEMBER
Also, let us tell you what other initiatives we have in Apium Academy so you can follow our calendars and sign up for the ones that are of your interest.
Apium Academy software architecture initiatives
1. Tech Lightning Talks in Apium Academy
If you are interested in joining our upcoming Lightning Talks and participate there as an attendee or speaker, add this calendar and stay updated with upcoming ones: Lightning Talks Calendar
Tech Lightning talks usually are informal talks of about 7 minutes where a person transmits knowledge of a particular topic and then there are about 2-3 minutes of questions. Our idea is to have approximately 3 to 6 talks with and then informal networking with beer when community members can meet new people, connect and continue discussing the topics thay are interested in.
Some specific topic would always be proposed in each session, based on current trends, latest technologies or interesting software topics. In this type of talk, the only thing that the speakers will be asked to do is to send a brief summary of what they are going to present, it is not necessary to present slides, however if it is easier for the speaker to use visual materials, they are more than welcome to use presentation, live coding, etc.!
The main objective of "tech lightning talks" is to create a space where people are not afraid to expose themselves in public and share their software development experiences.
These Tech Lightning Talks events will limit the attendance up to 30 people in order to create an environment of trust and comfort for attendees.
2. Software Architecture Events
We encourage you to follow our Meetup Group where we regularly post upcoming events as well as our events calendar where you will find all the details about the upcoming events in Apium Academy, being them organized by us or by other software development communities.
3. Backend, Frontend & Mobile weeks in Apium Academy
If you have any questions related to a Backend, Frontend or Mobile project you are working on right now, come to Apium Academy and chat with our Experts for free and any time it is convenient for you. Our experts will give you their advices and recommendations, together with the useful tips and tools. Why do we do it? We like helping others and we like contributing to the software development community, as well as meeting like-minded people, who are willing to grow and do things better and better.
Follow our expert months calendar by clicking here!
As you may see our calendar is full of software architecture events, workshops & courses, but if you are interested in organizing your meetup in our Auditorium or you would like to give a workshop, etc., let's talk! We love meeting new like-minded people!
Have a great 2020 year!