Remote Data Mesh workshop with Zhamak Dehghani
March 23, 2021
2022-10-26 12:38
Remote Data Mesh workshop with Zhamak Dehghani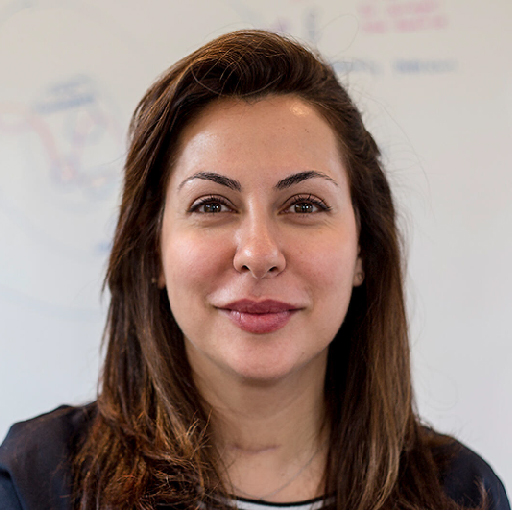 Remote Data Mesh workshop with Zhamak Dehghani
We are very happy to share with you that we collaborate with DDD Europe and help spread awareness about such useful workshops as Remote Data Mesh workshop with Zhamak Dehghani. We believe that Data Mesh makes a difference nowadays and the best way to learn it is with the creator, who is actually Zhamak! She introduced the concept of data mesh as a reaction to seeing large customers spending far more on big data platforms but failing to see value from the investment. ( You can learn more about Data Mesh by reading this article )
Zhamak started a Data Mesh Learning initiative together with the Slack channel as well as a bi-weekly newsletter which includes links to content (usually with analysis of said content), upcoming events, info about the community, and interactive pieces. And now she actively gives hands-on workshops, writes articles and regularly participates in the data and software architecture conferences.
About Zhamak Dehghani
Zhamak Dehghani is a principal consultant at ThoughtWorks with a focus on distributed systems architecture and digital platform strategy at Enterprise. She is a member of the ThoughtWorks Technology Advisory Board and contributes to the creation of the ThoughtWorks Technology Radar. Right now she focuses on Data Mesh and you can find her in all major events talking about it. She is a great expert who is absolutely worth following!
Therefore, let us give you a recommendation of the upcoming remote Data Mesh Workshop that you just can't miss!
Remote Data Mesh workshop: Domain-Oriented Data with Zhamak Dehghani
We highly recommend this workshop because it is one of the most comprehensive hands on tutorials on Data Mesh, ever presented. It takes you through a journey of introducing Data Mesh as a multidisciplinary paradigm shift in how organizations manage and use analytical data at scale. This tutorial is a holistic introduction of Data Mesh including what it is and how to design and execute its implementation – considering all facets such as architecture, technology, team structure, execution roadmap and governance.
Also, it is great because apart from presentations, there will be hands-on katas and playbacks.
This workshop is mostly for Data engineers, Data consumers, organizations leaders, project managers, data strategists, enterprise architects and Data infrastructure engineers.
This Remote Data Mesh workshop will cover:
Data product affordances and architecture blueprint
Data platform affordances and blueprint
Team structure, roadmap, execution model
Data Mesh governance model
If you are interested in this workshop, please, let us know! Don't forget to check the full description of the workshop here.