Online guided workshop with Patrick Kua: Shortcut to Tech Leadership
May 28, 2021
2022-10-27 10:06
Online guided workshop with Patrick Kua: Shortcut to Tech Leadership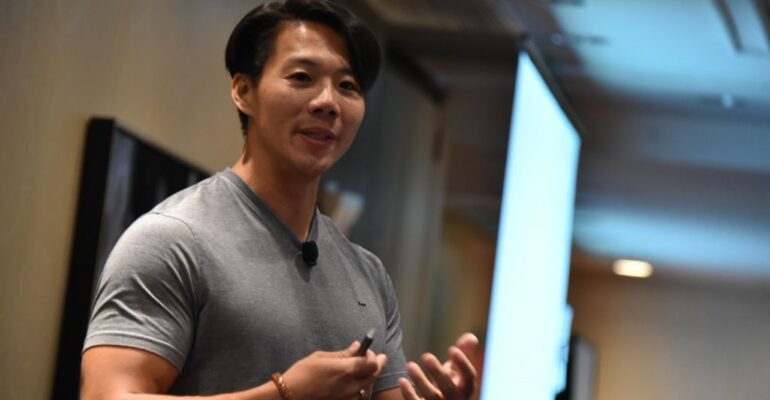 Online guided workshop with Patrick Kua: Shortcut to Tech Leadership
We know Patrick Kua very well, we truly believe that what he does makes a difference in the software development industry. We follow him on social media and read his Level Up newsletter on a weekly basis, where he shares useful articles, books and workshops.He is an excellent choice if you are interested in accelerating the growth of technical leaders, software delivery and organisations. He definitely knows how to do it! Therefore we highly recommend private online guided workshop with Patrick Kua. Absolutely worth you time and money!
About Patrick Kua
Patrick Kua is a seasoned technology leader with almost 20 years of experience. His personal passion is accelerating the growth and success of tech organisations and technical leaders. He has had many years of hands-on experience, leading, managing and improving complex organisations and software systems as the CTO and Chief Scientist of N26 (Berlin, Germany) and as a Technical Principal Consultant at ThoughtWorks. He is a frequent keynote and conference speaker, author of three books including The Retrospective Handbook, Talking with Tech Leads and Building Evolutionary Architectures and runs the free popular newsletter for leaders in tech, "Level Up".
About online guided workshop with Patrick Kua
This online guided workshop accelerates your tech leadership journey. This workshop will boost your skills, accelerate your career development, offer you tools and tricks to lead technical teams and guide you through the journey from maker to multiplier. This workshop draws upon short lectures, interactive polls, Q&A break outs, individual and group exercises and group discussions. This workshop is mostly for software engineers, lead developers, tech leads and engineering managers. What will you learn?
Focus of effective technical leadership

Build a technical vision

8 principles of effective technical leadership

Differences between being a maker (i.e. software engineer) to being a multiplier (i.e. a technical leaders) including 5 keys to being a successful multiplier.

Understand what technical leadership is, and why it's important for successful teams

5 foundation skills that Multipliers draw upon a daily basis
Interested in a private workshop? Book now!