¡Apium Academy: Gold Sponsor of the Global Software Architecture Summit!
September 3, 2019
2022-10-31 16:41
¡Apium Academy: Gold Sponsor of the Global Software Architecture Summit!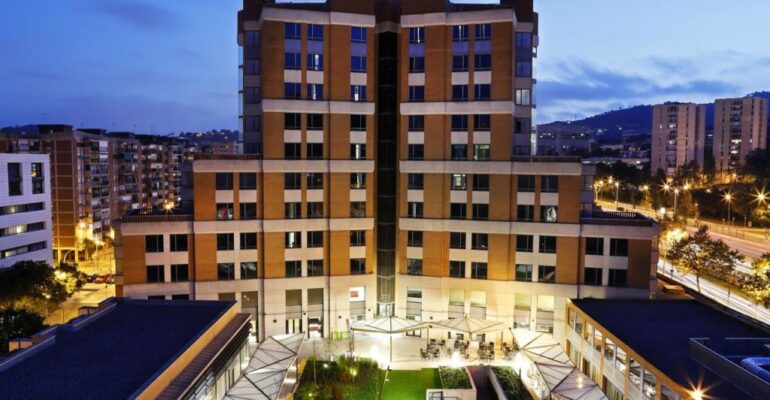 ¡Apium Academy: Gold Sponsor of the Global Software Architecture Summit!
In one month a very special event will take place in Barcelona, one which Apium Academy will be a part of. We're talking about the Global Software Architecture Summit (GSAS), a summit made by and for software architects and those passionate about the world of software development. It will take place on October 10th in Barcelona, more specifically at Hotel Alimara. Taking its goals and approach into account, it's no surprise that we wanted to be a part of it, and we went all in: Apium Academy will be Gold Sponsor for GSAS.
During the event, software architects from all over the world will gather and connect, sharing their knowledge, tips and skills. The main requirement: to be passionate about useful, well designed, maintainable and scalable software.
The idea is to make this event as interactive as possible, where attendees could participate in discussions as well. There will be technical talks by leading software architects from USA, UK & Spain, panel discussions and debates!
Global Software Architecture Summit: Speakers
This first edition of GSAS will feature some of the most prominent and iconic international software architects and engineers. Among them, we'd like to highlight:
Michael Feathers
Michael Feathers is the Founder and Director of R7K Research & Conveyance, a company specializing in software and organization design. Prior to forming R7K, Michael was the Chief Scientist of Obtiva and a consultant with Object Mentor International. Over the past 20 years he has consulted with hundreds of organizations, supporting them with general software design issues, process change and code revitalization. He is a frequent presenter at national and international conferences.
He was involved in the early Agile movement and one of his passions is helping organizations recognize the impact of their internal organization and communication on the long term viability of their software products – putting interactions in place to prevent the accumulation of technical debt and lost business opportunities.
Mark Richards
Mark Richards is an experienced, hands-on software architect involved in the architecture, design, and implementation of microservices architectures, service-oriented architectures, and distributed systems. He has been in the software industry since 1983 and has significant experience and expertise in application, integration, and enterprise architecture.
Mark is the founder of DeveloperToArchitect.com, a free resource website devoted to helping developers in the journey to software architect. He is the author of numerous technical books and videos from O'Reilly, including several books on Microservices, the Software Architecture Fundamentals video series, Enterprise Messaging video series, Java Message Service, 2nd Edition, and a contributing author to 97 Things Every Software Architect Should Know.
Len Bass
Len Bass is an award-winning author who has lectured widely around the world. His books on software architecture are standards. His book on DevOps is, in the words of an Amazon reviewer, "the first DevOps book that shows a realistic and achievable view of the full implementation of DevOps." He has just published a book with John Klein titled Deployment and Operations for Software Engineers.
Len has over 50 years' experience in software development, 25 of those at the Software Engineering Institute of Carnegie Mellon. He also worked for three years at NICTA in Australia and is currently an adjunct faculty member at Carnegie Mellon University, where he teaches a course in DevOps.
George Fairbanks
George Fairbanks is a software developer, consultant, educator, and speaker who's been developing software since the mid-80's and teaching software design since the late 1990's. He's got a PhD in Software Engineering from Carnegie Mellon University, advised by David Garlan and Bill Scherlis.
George wrote the book Just Enough Software Architecture and it's been reviewed well. He's also been a program committee member for the Working International Conference on Software Architecture (WICSA), the International Conference on Software Maintenance (ICSM), and the European Conference on Software Architecture (ECSA). He's been a referee for IEEE Transactions on Software Engineering (TSE) and IEEE Software.
Ian Gorton
Ian Gorton joined Northeastern University in Seattle as the Director of the Computer Science Masters programs in 2015. Prior to this role, he worked at the Carnegie Mellon University Software Engineering Institute as a Senior Member of the Technical Staff. He worked on several projects focused on the principles of designing massively scalable software architectures for big data applications, and building knowledge bases both manually and using machine learning to support engineering tasks.
Gorton has a PhD in Computer Science from Sheffield Hallam University and is a Senior Member of the IEEE Computer Society and a Fellow of the Australian Computer Society. Until July 2006, he led the software architecture R&D at National ICT Australia (NICTA) in Sydney, Australia, and previously worked at CSIRO, IBM, Microsoft and in academia in Australia. His passion is analyzing and designing complex, high performance distributed systems, and embodying design and architecture principles in methods and tools that can be exploited by architects in other projects.
Sandro Mancuso
Software craftsman, author, and founder of the London Software Craftsmanship Community (LSCC), Sandro Mancuso has been coding since a very young age but only started his professional career in 1996. He has worked for startups, software houses, product companies, international consultancy companies, and investment banks.
During his career Sandro had the opportunity to work in a good variety of projects, with different languages, technologies, and across many different industries. Sandro has a lot of experience in bringing the Software Craftsmanship ideology and Extreme Programming practices to organisations of all sizes. Sandro is internationally renowned for his work on evolving and spreading Software Craftsmanship and is frequently invited to speak in many conferences around the world. His professional aspiration is to raise the bar of the software industry by helping developers become better at and care more about their craft.
But this is far from the complete line-up. To see the full roster, click here.
Global Software Architecture Summit: Schedule
The Global Software Architecture Summit will start at 8:30 and finish at 20:00. Talks, panel discussions, debates, surprises and networking!
The following topics will be discussed during the day:
Code is your partner in thought
Applying architectural principles, processes & tools
Software architecture evolution, what to expect?
Reactive architecture patterns
Architectural thinking
Effective architecture practices
Data-driven scalability and cost analysis for evolutionary architecture in the cloud.
Choosing the right architecture style
If you want to take a look at the complete schedule, click here.
Apium Academy & GSAS: Creating synergies
As you might have noticed, Len Bass & Mark Richards, two of the main GSAS speakers, will visit our academy to hold some special Workshops, about DevOps & Arquitectura de Software respectively. This is one of the foundations of our collaboration, the chance to create synergies with these industry pioneers. BTW, there're still seats available for both workshops.
In the future we'd like for more experts in software development and architecture to join us too, be it in the form of talks, workshops or intensive courses, so we highly recommend you keep track of what we're cooking.
GSAS Tickets
Right now, only Last Minute Birds are available, at the price of 465€. If you want to buy your ticket, just click the next link: https://en.xing-events.com/JPMDAHC.html.
We'll see you there!